GET CLEAN PROGRAM
This program is a 21 day complete detox and health transformation plan, educating on true healing, and providing the exact nutrition your body needs to get well.  
Organic vegetable juices, soups, live enzymes, chlorophyll, oxygenated water, phytonutrients, vitamins, fiber and detoxing teas are prepared and provided for you for the duration of the program.  
Why we get sick: Toxic stress on the body, without proper elimination, our body starts to break down;  affecting sleep, weight, digestion, mood, energy and immune function.
Sources of toxicity:
perfumes, cosmetic products

Pollution we breath/environmental toxins

Processed, denatured & genetically modified foods, preservatives, colorings, and additives

Radiation exposure

Electromagnetic field exposure (EMF)

Emotional and Physical Stress
Signs of toxicity:  Lack of focus, skin breakouts, low energy, constipation, joint pain, depression, chronic disease.  
Goals:  Healthy metabolism, improvement of energy, decreased joint pain, improve focus, and clearer skin.
Juicing and getting clean allows your body to return to its natural state of health.  Give your digestive system a rest, and repair years of accumulated damage in the intestinal walls from overeating, poor diet, multiple food intolerances, overuse of medications, and emotional stress.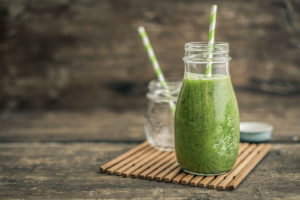 Our easy to follow, Naturopathic Doctor guided program will help you get back to feeling and looking your best.
PREPARED HIGH DENSE MEALS
Fresh pressed alkalizing juices – easy on the digestive system
ELIMINATE TOXINS
By enhancing and removing waste through the 5 organs of elimination
COLON HYDROTHERAPY
The fastest way to flush out toxic waste that is released.
MIND, BODY, SPIRIT
Therapeutic services including lymphatic massage, oxygenated saunas, and movement therapy to remove cellular waste.
EDUCATIONAL CLASSES
That are designed to support future healthy living and transition to solid foods.
CUSTOMIZED SCHEDULE
To reflect your goals and health care needs.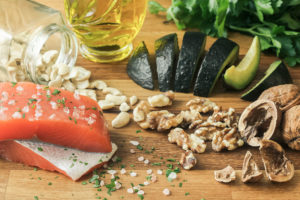 GET CLEAN
YOUR HEALING JOURNEY,  A typical day in the GET CLEAN Program:
8am – yoga/meditation class
9am – organic fresh pressed juices (1.5L alkalizing greens/drank throughout the day)
9am – nutrition supplement package (includes chlorella, spirulina, digestive support) plus liver/kidney purifying herbal tea
10am – lymphatic massage
11am – nutrition supplement package plus lymphatic/blood cleansing herbal tea
1pm – take part in an Educational talk – (ex/ learn how to optimize your 5 elimination organs)
2pm – Pulsed Electromagnetic Field (PEMF) therapy – take 15 minutes to "re-charge your cells" with this Health Canada Approved grounding mat.
3pm – optional: Colon Hydrotherapy, Ozone Sauna, and/or emotional release healing session.
4pm – Nutritional supplement package plus liver/kidney teas  
5pm – pureed vegetable soup
Evening – in bed early, allowing your system to rest and rejuvenate.
Through the GET CLEAN program, you will learn what is needed to truly heal your body.
Give your system a break from processed, and toxic foods, and enhance detoxification through the 5 elimination organs – skin, colon, liver, kidneys, lungs. Through the week you will be flooding your body with high quality vitamins, minerals, and enzymes, while optimizing the overall function of your system.  When your body works more effectively and free from irritants, it is common to feel improved energy, weight loss, less joint pain, and improved daily focus and concentration.

Service Policies
If you require changes to your schedule, please speak with Customer Service coordinators at the front desk.
Arrive in the waiting room 10 minutes prior to scheduled time
Please advise us if you have medical conditions or are under a physicians care, so we can provide the best service for you.
Please communicate all special needs to requests to Customer Services at time of booking.
Cancellations
As a courtesy to your therapist and to other patients, we require changes and cancellations at least 24 hours prior.
In case of a "NO SHOW" or cancellation without adequate notice, 50% of the treatment price will be applied to your authorized credit card.